Urbosleeks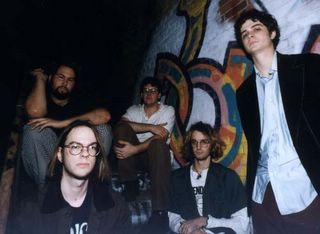 1993-2003
Progressive/Alt/Post Punk Rock band from Lafayette, La. formally known as Fountainhead. Members included Jason Robira, James Broussard, Jason Trahan, Brian Fruge, and Stephen Miller. Urbosleeks recorded several cd's and tapes including Demosleeks on tape, She's Wasted Away, Near the Water, Preconsumptions, and a rare unrealeased recording called Bombing Babies also known as Arf, War is Hell!

The band moved to Athens, Ga. in 2000 and recorded the Preconsumptions and Bombing Babies Cd's before calling it quits in 2003.
Videos
Click here to add videos for this band
(popup)
Gallery
Click here to add photos to the gallery
(popup)
Download MP3s
Click to expand
Familiar with
Urbosleeks
? Help us by notifying us of band members and telling us any information you may know about the band.
Click Here
to help us out