The British Tabloids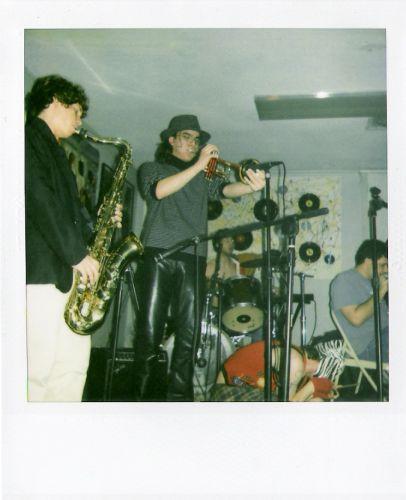 2006-2008
Members: Doctor Feet & Wire Teeth & Ferguson Testicle Breath & Doctor McGookenstein & Al & Steve & God & Mooner Quazum & Lester

Instruments: Guitar, Bass, Drums, Theremin, Saxophone, Trombone, Circuit-bent toys, Game Boy


Here's what the critics have to say about The British Tabloids:
"There's not enough acid in this world to make me wanna listen to this."- Big Mike (RIP)
"Flawless."- drunken fan

Beyond that, our performances consisted of a sort of collective improvisation of several different instruments including brass, percussion, and electronics. The music and action will enthrall you, throwing your mind and body in all sorts of directions throughout the unknown universe.
Videos
Click here to add videos for this band
(popup)
Gallery
Click here to add photos to the gallery
(popup)
Download MP3s
Click to expand
Familiar with
The British Tabloids
? Help us by notifying us of band members and telling us any information you may know about the band.
Click Here
to help us out