Fatter Than Albert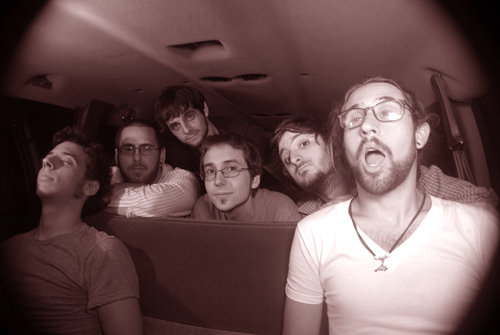 2004-2010
Members:
Michael Volpi- Vox
Charlie McInnis- Sax and Vox
D-Ray- Trombone, Keys, Vox
Greg Rodrigue- Bass
Hunter F. Miller- Guitar
Jon Bourgeous- Drums

(They had a few member changes in their time as a band one of which being when Volpi left the band in late 2009 and Andy Tabar from The Flaming Tsunamis took over his spot for the rest of their run as a band. This was their most permanent line-up).


Videos
Click here to add videos for this band
(popup)
Gallery
Click here to add photos to the gallery
(popup)
Download MP3s
Click to expand
Familiar with
Fatter Than Albert
? Help us by notifying us of band members and telling us any information you may know about the band.
Click Here
to help us out