The Blue Eclipse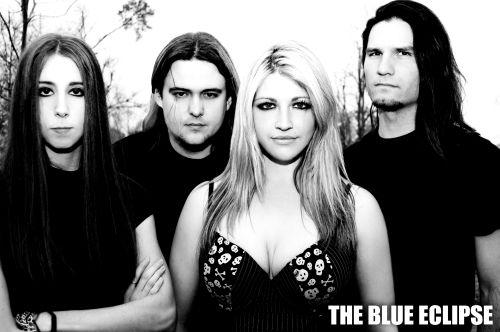 2006-2010
The Blue Eclipse hails from Lafayette, Louisiana. Founded in February 2006, the band made immediate progress by performing their debut, June 3, 2006 on live television for a morning show on KLFY- Channel 10. With that, The Blue Eclipse has been featured in local newspapers, has received radio play, and was selected as one of only 20 bands to compete in Club La Vela's 2006 and 2007 Battle of the Bands in Panama City Beach, Florida. Katie won best vocals of the 2007 competition! The band was included in a podcast in December 2006 for www.eldoradounderground.com, and was filmed for LCN-TV networks' "Live Concert Series" twice. They were also the featured artist/band in Warning Magazine's January 2007 issue.

On January 30, 2007, The Blue Eclipse performed a music industry showcase for several record labels in New York City. The Blue Eclipse recorded with Voytek Kochanek in July of 2007 at Atlantis Studios in Nashville, TN. Voytek has worked with many distinguished artists such as: Ozzy Osbourne, Steve Vai, Peter Frampton, Ice Cube, Ice T and L.A. Guns.

The Blue Eclipse was comprised of formally trained musicians, three of whom are still music-media majors at the University of Louisiana at Lafayette. Katie Guidry (Vocals and Piano) had been writing music since she was 16 and is responsible for writing the majority of the bands music. She draws her vocal influences from Mariah Carey, Fiona Apple and Amy Lee. David Rabalais is not only the lead guitarist but also the recording engineer for The Blue Eclipse. He's accountable for putting together the band's first demo, "From A Dream" and their second album "Get Inside". Beth Dagen became friends with fellow music-majors Katie and Dave at the university. She was asked to play the bass for the band and has risen to the challenge of the bands demands. Beth also does most of the bands artwork. Drummer, John Melacon was the latest addition to The Blue Eclipse before they called it quits.
Videos
Click here to add videos for this band
(popup)
Gallery
Click here to add photos to the gallery
(popup)





















Download MP3s
Click to expand
Familiar with
The Blue Eclipse
? Help us by notifying us of band members and telling us any information you may know about the band.
Click Here
to help us out